Inlay 74×52 mm, 4/4-colored printed, 100 pcs.
The inlays can be added to the snapboxes in addition to cassettes and covers.The front and back can be printed in 4/4 color with your individual design.We use 170 g / m² art paper, other types of paper are available on request.
Optionally, we also offer a print data check.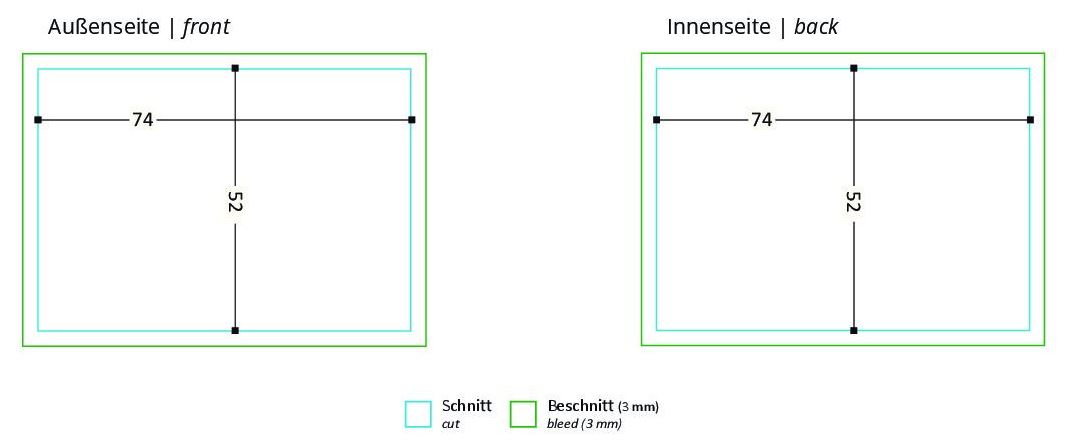 Note: For the delivery of print data for only one page, we assume that the reverse side should remain white.
Dimensions: 74 mm x 52 mm
Qantity: 100 pieces
Delivery Time: approx. 3 weeks