Notes on the production process

After placing an order, all data can be simply transferred to us by data upload or as attachment in an e-mail addressed to the department in charge. The link to the data upload will be displayed after completing your order.
You will also receive a confirmation e-mail from us about your order. In this email you will find again a link that leads you to the upload section on our website.
Alternatively you can reach this page via "My Account" -> "Orders" -> "Upload Data". Here you can pass all necessary data for your order to us.
After the production has starded we will your uploaded data. If we have any questions, the corresponding department will contact you directly.
If you have any questions, contact the corresponding department via e-mail.
IMPORTANT: Production will start only after receipt of payment and, with all necessary data (audio and print data as well as delivery license) being available. The delivery time applies from the start of production.
Delivery license
As producers of cassettes, we are obliged to release the audio carriers only upon presentation of a delivery license.
For EVERY sound carrier duplication (duplicated cassettes) we therefore require the delivery license of a collecting society (in Germany GEMA). The production should be registered in the country where the distribution of the cassettes will take place. The application or the production notification is NOT sufficient. In the best case, processing times for the application should be planned before the order is placed.
EVERY production must be reported. This also applies to productions that do not contain a repertoire subject to licensing. Works whose authors (composer, lyricist) are members of a collecting society are subject to licensing. There are no fees for royalty-free audio material.
The production and delivery time begins with submission of the delivery license. In exceptional cases, production can also be started beforehand. Please contact us directly by e mail.

Overview collecting societies worldwide
Note on registration with GEMA: The production notification is not an application for GEMA membership.
contact: copyright@tapemuzik.de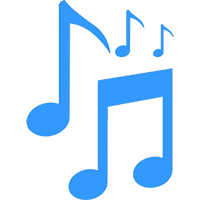 Audio data
IMPORTANT: For multiple cassettes per order, specify the assignment of the data to each cassette (for example, by case colors or exact tape length)

Specify information about track order, side assignment, pause length, artist, album title, catalog number and composer/lyricist in a separate text document

resolution min. 

16 bit

 sampling rate min. 44.1 kHz


delivery as a .wav-file

delivery of titles as one file per side (including breaks) preferred, individual files with indication of the pause length are also possible.

page separation (A and B) and title order should be clearly visible in the file name

with no indication of the pause length and delivery in individual tracks, a pause of 2 seconds is inserted between the titles

Note: For two sides with different lengths, we recommend to choose the A-side as the longer side to ensure uninterrupted hearing.
Contact: studio@tapemuzik.de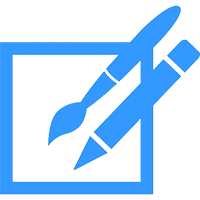 Print data
Depending on the order please note the following requirements and specifications:
sticky labels (12 pieces per DIN A4 page)
If the option "Print data check" is selected, you will receive a PDF proof of the final layout. The production is only started after approval. If the option is not selected, no claim can be made if the data submitted does not meet our specifications. "
Contact: print@tapemuzik.de